Contact Me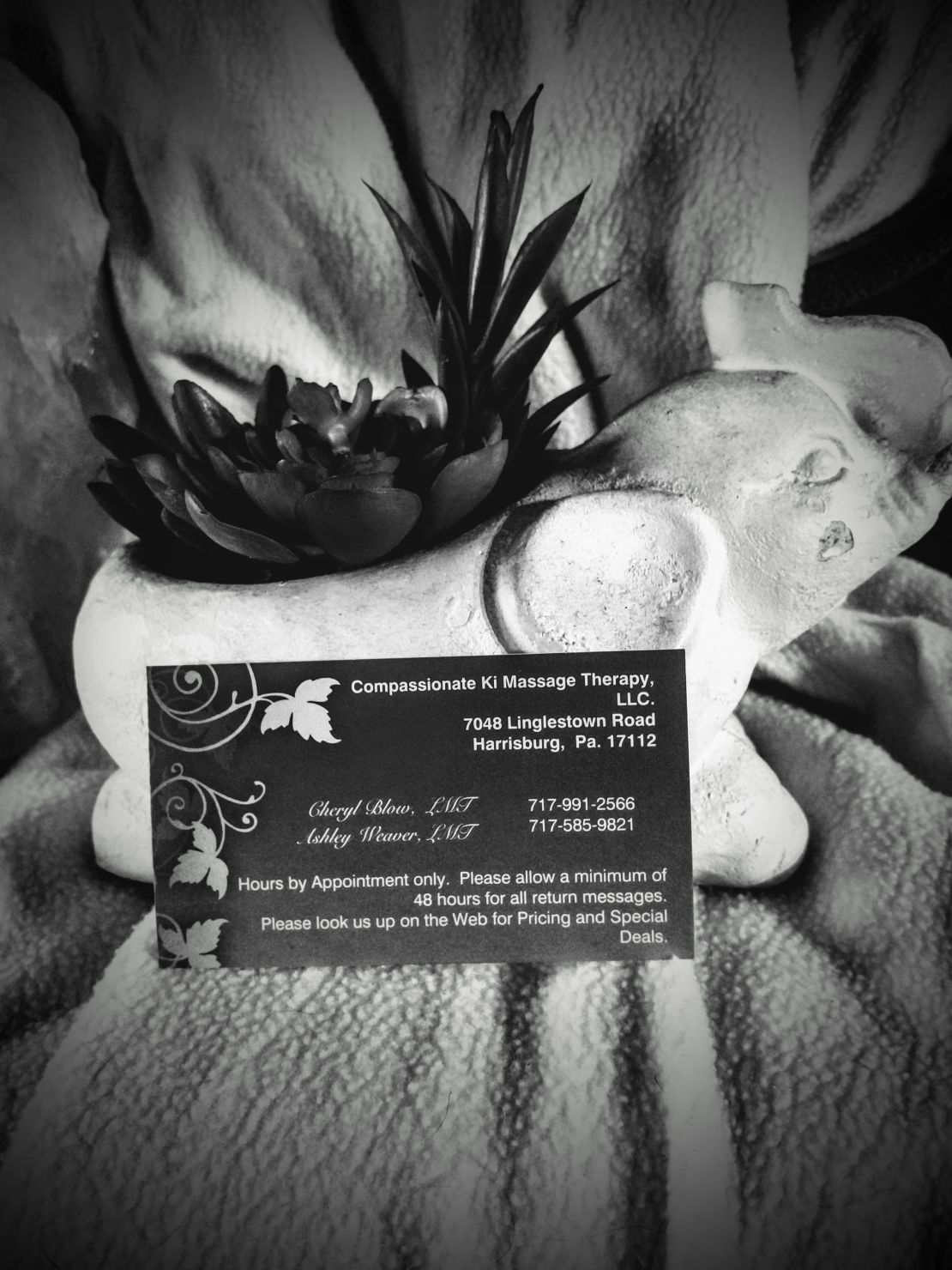 Keep an eye out on our Facebook account and see if we are having any holiday specials throughout the year.
The best way to reach us is through email which is trackingchi@gmail.com, Facebook page or call our facility at 717-585-9821 or 717-991-2566. Our facility phone is also capable of texting, if that is more convenient for you. If you call the office, someone will be here on Mondays, Tuesdays, and Wednesdays unless the staff has schedule appointments on the other days.
We are an appointment only facility, so we need an 48 hour notice to schedule your appointment.
We are directly across from Central Dauphin High School, Harrisburg, PA and our facility located in the Mountain View Commons on the first floor.
*Messages will be answer through our website and Facebook from 10am to 4pm, Monday through Friday. If you leave a message through the website or Facebook on Saturday or Sunday then it will be answered the next business day (Monday, unless it is a holiday).*
Again, our facility number is 717-585-9821or 717-991-2566 and leave a voicemail or text. Also, message us through Facebook as Compassionate Ki Massage therapy, LLC or email at Trackingchi@gmail.com
Thank you so much and may positive energy always be with you
Compassionate Ki Massage Therapy, LLC
(717) 585-9821
7048 Linglestown Rd
Suite C1
Harrisburg, PA 17112